London Resort Company Holdings, the company behind London Paramount, have announced the dates for the next round of public consultations about the development of the proposed London Paramount Resort.
Set to take place between the 5th and 14th November 2014, the latest round of public consultation will provide more detailed information on the emerging proposals for the resort, giving the public a much clearer picture of what the new development will include, as well as its impact on various aspects of the surrounding area including transport and employment. Once these consultations are complete, they will be followed by a series of workshop and supply chain events next year allowing local businesses to express an interest in becoming involved with the project, as well as allowing the public to explore specific themes relating to the development.
The announcement of the next stage of consultation follows on from the news that the opening date for the resort had been moved back from Summer 2019 to Easter 2020 – a delay of almost 12 months. The move comes as a result of a reassessment of the feasibility of the original timescale of the project and so a detailed planning application is now expected to be submitted to the Secretary of State in the autumn of 2015, with a decision on the approval of the resort anticipated to be made in the winter of 2016.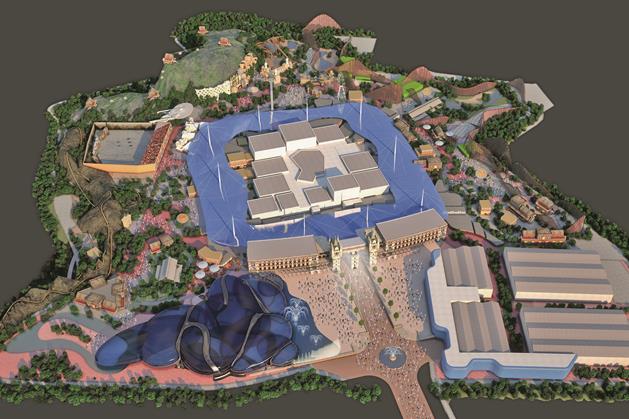 One of the major factors that has arisen out of both the initial round of public consultation, and a fact finding trip to Orlando, Florida undertaken by representatives from Gravesham Borough Council, is the need to ensure that the development addresses the issue of transport to and from the resort. In particular, the fact finding trip recommended that a multi-modal approach be taken to transport in order to control the volume of peak hour car trips. One possible solution suggested was the use of the River Thames to help support public transport as an alternative way to access the park. Alongside this, London Resort Company Holdings is also considering lobbying government to extend the Crossrail link from Abbey Wood to Ebbsfleet.
Once complete, it is anticipated that London Paramount Entertainment Resort will create 27,000 jobs, 17,000 of which will be on site. By its fourth year of opening the resort expects to attract 15 million visitors a year. The project has already gained much interest from the local community, with more than 2000 people attending the first round of public consultations.
As things continue to develop with London Paramount Park, we'll be sure to keep you up to date with all the latest news and developments.