We have today learned that Thorpe Park Resort's Flying Fish is set to remain closed for the remainder of the 2014 theme park season.
Situated in Amity Cove, Flying Fish has been a popular attraction for younger guests at the park, providing a stepping stone towards some of the larger rides at the park. It is currently unclear as to why the decision has been made to close the ride, however earlier this year SouthParks learned of plans to re-develop the Neptune's Beach area of the resort with the installation of an all new double Flowrider and other attractions for the 2015 season.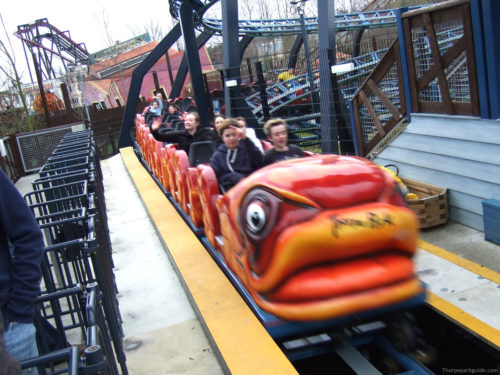 Originally opened as Flying Fish in 1990, the ride was previously removed from the park in 2006 to make way for Stealth. Its removal was, however, short lived as it returned in 2007 with new trains and theming.
Will you be sad to see Flying Fish closed for 2014? Could this be the first signs of a much larger project being initiated at the park? Make sure to discuss your thoughts over on the Attraction Source Forum.