Thorpe Park Resort has today submitted a full planning application for the building to house a first of its kind 'indoor fully themed' attraction for 2016.
Submitted plans detail how the attraction will consist of an external themed plaza and entrance features, fully themed building to house the attraction, covered queue lines, pre-show, retail outlet and back of house and service areas.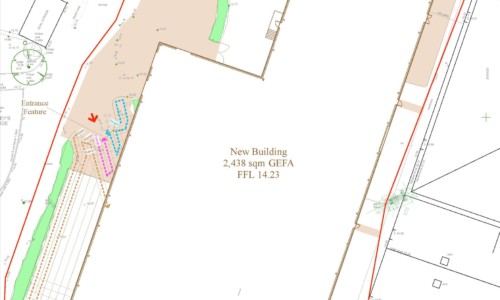 The main building housing the new attraction will cover an area of 2675sqm and will stay within the 10m height limit set out in the current medium term development plan. However, some drawings submitted as part of the plans appear to suggest that the attraction will dig down below ground level within the building, therefore allowing the attraction within to have slightly more height. The entrance to the new attraction will consist of a feature sign leading to a covered queue area. A new feature theming element will also feature in a main plaza. Little is being given away in terms of the theme of the new attraction, however the submitted plans suggest a run-down theme with the exterior design of the buildings having a "warehouse themed appearance", using similar finishes to other building in the park. The building will also comprise of a number of themed areas which will include graffiti art and painted wood.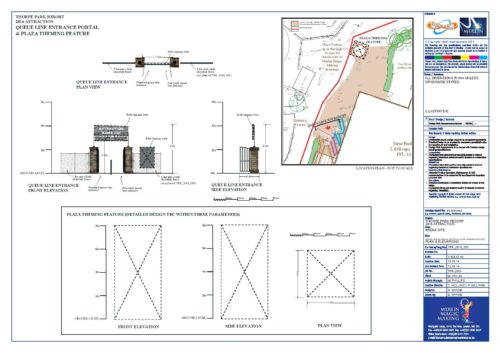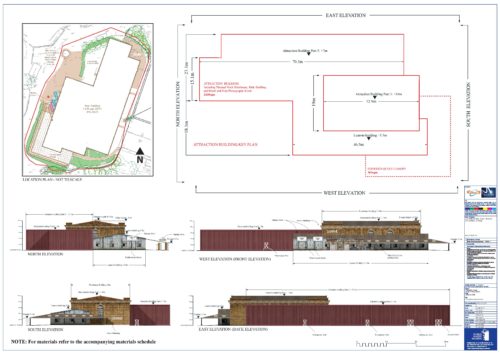 As previously reported on SouthParks, the new attraction is set to be located on the site currently occupied by the arena, and is adjacent to X, Nemesis Inferno and the Amity Boardwalk building. It is also anticipated that a number of smaller ancillary attractions, including Chief Ranger's Carousel and a number of games stalls, will also be removed as part of this development. As part of the construction the park will also provide a variety of new planting to compensate for any areas which are removed as part of the development.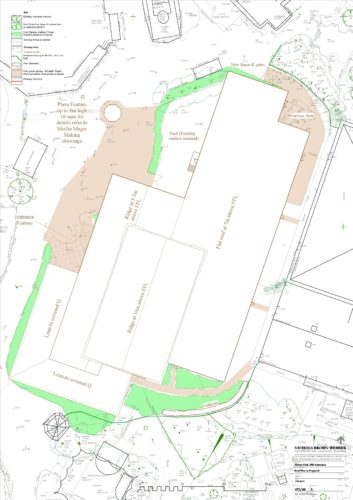 We will be keeping a very close eye on these latest plans, and will keep you updated of all the latest developments. Why not discuss your thoughts on Thorpe Park Resort's latest proposals over on the Attraction Source Forum.