With the spooky Halloween season fast approaching, we take a look at what the southern Merlin parks have in store to thrill, spook, entertain and terrify guests of all ages!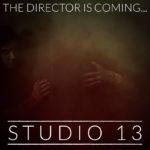 New for 2014 will be Studio 13, a chilling tour of a live movie studios where you will get to see behind the scenes of the Director's latest production – The Motel. However, all is not as it seems, as you realise that YOU are in fact the star of the film.
Returning once more to terrify guests will be My Bloody Valentine, Saw: Alive, The Blair Witch Project, and the award winning Cabin in the Woods, bringing some of the most iconic modern horror films to life! For those brave enough to face the ultimate maze experience, Thorpe Park are once again offering the opportunity to 'Face it Alone', where you can experience the chilling mazes to their most extreme and no-one can hear you scream!
This year's event runs on 10th – 12th, 17th – 19th October and 24th October – 2nd November, with a free Annual Pass holder preview night on 9th October. Tickets start from £25.99, with all of the scare attractions included in the ticket price. Standard Merlin Annual Pass holders, and Thorpe Park Season and Annual Pass holders will need to purchase a ticket for £5 (£10 from the 1st October), whilst Merlin Premium and VIP pass holders can gain free entry by simply pre-booking on the resort website. Fastrack tickets will be available for the mazes, with prices to be confirmed. Available for the first time this year will be a 16 night Horror Pass, offering unlimited entry to the resort during the event, plus 1 free fastrack per maze, and free car parking. With limited availability, these new passes are on offer for £98 or as a £50 bolt on for Annual or Season Pass holders. Face it Alone experiences cost £15 and are strictly limited in number.
Legoland Windsor Resort
For those after a more fun type of Halloween thrill, the Legoland Windsor Resort will be running 'Brick or Treat' from 18th October to 3rd November.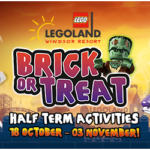 Brick or Treaters can brave the eerie Forest of 500 Pumpkins where they can add to the giant pumpkin patch by building their very own LEGO pumpkin. The Monster Ball, hosted by Frankie the friendly monster will provide the perfect opportunity for fun and dancing with Lord Vampyre also making an appearance to show off his ghoulish moves. Little ones can get into the spirit by enjoying the Spooky Puppet Show, plus there will be a selection of other Halloween activities for all to enjoy, including a fancy dress competition judged by Orange Brick.
Also, on selected dates, the park will be hosting an all new fireworks spectacular: LEGO Legends of Chima Fire and Ice Fireworks, based on the story of Chima and the battle between the Fire and Ice Chi. With the park open until 7pm on fireworks days, there will be plenty of opportunity to enjoy all the spooky fun.
Chessington World of Adventures Resort
New for 2014 at Chessington World of Adventures Resort is Howl 'O' Ween, running from 24th October – 2nd November. Designed to be a 'spook-tacular' adventure, the all new event promise a range of Halloween entertainment for the whole family.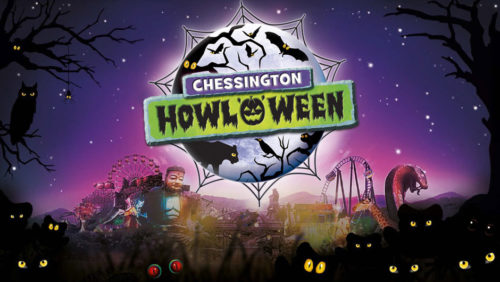 For thrill seekers, the theme park will be staying open until 8pm every evening, providing the perfect opportunity to experience rides in the dark. There will also be two spooky walk-through attractions to experience, although exact details are yet to be confirmed.
Those after more fun than thrills can enjoy two brand new Halloween shows, including a star studded Market Square Spectacular. There will also be a daily fancy dress competition for young guests to be able to show off their spookiest Halloween outfit.
Tickets are currently available from £25.99, although this price will rise nearer to the event.
Are you planning a visit to one of the southern parks this Halloween? Why not join us for our exclusive ScareMazing South event at Thorpe Park resort on Saturday 11th October for an exclusive behind the scenes tour of the infamous scare mazes, the opportunity to experience the mazes to the extreme, early entry and more! Head on over to our events website for more information and to book your place.
Make sure you share your thoughts and your experiences over on the Attraction Source Forum.