Howl'o'ween has got underway at Chessington World of Adventures, providing a range of spooky family fun. Attraction Source takes a look at all the 2018 event has to offer.
Leading the 2018 Howl'o'ween line-up is Creepy Caves Unearthed which, after an award winning 2017, returns for its second year. The attraction sees guests venture into the quarantined attraction for a look at a newly discovered plant species. However, there are strange things happening, and zoo keepers are going missing. Using its location to great effect, the maze sets up a number of effective scares, and creates some genuinely disorientating moments. The attraction combines an impressive concept, immersive set and effects, and some great acting to create what is a stand out scare attraction which can easily compete with some of the scares found at nearby Thorpe Park Resort.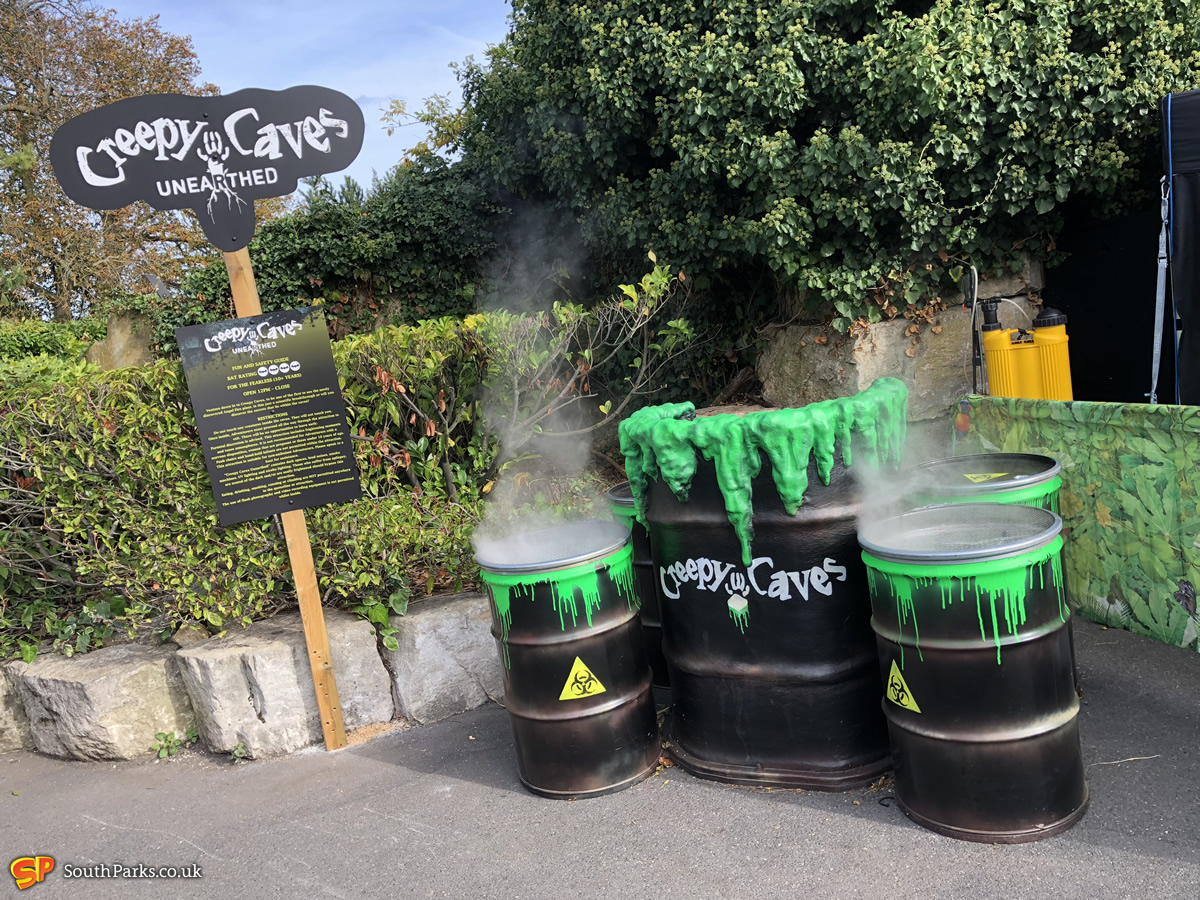 Now a staple of the Howl'o'ween line-up, Curse of the Lost Tomb returns once again to invite guests to delve into the secret lost tomb of Genghis Khan. Located in Wild Asia, the maze sits on the milder end of the scare spectrum, using a combination of an interactive storyline and some detailed sets to set up some gentle scares as guests make their way through the attraction. The maze offers an ideal first scare attraction experience, and fits in nicely with the wider Howl'o'ween offering.
For those who may prefer the more fun side of Halloween, Trick or Treat Wood offers an enchanting walk through experience. Featuring a cast of magical and spooky characters, including fawns, fairies, pixies, spiders, and trees, each character presents a short interactive show before sending guests on their way. In parts, the immersion of the attraction is slightly lost due to there being times when guests pass each other, and whilst the attraction is open from 12pm, it is best to experience it either at dusk or once it is dark to get the full effect of the sets and lighting. However overall it is a charming part of the line-up which is perfect for young families.
New for 2018 is the stage show, Haunted Howl'o'ween Live. Performed on The Gruffalo Arena Stage, the 25 minute musical show includes a medley of Halloween and pop hits, accompanied by energetic dance routines, all performed by a talented cast with some impressive live vocals. Younger guests can enjoy Room on the Broom Spooky Story Time. Located in the small arena next to Trail of the Kings (which in the summer is home to Pandamonium), guests can enjoy a lovely, interactive storytelling of Julia Donaldson and Axel Scheffler's well-loved story, as well as get the chance to meet the Witch with a 'very tall hat', Dog, and Dragon.