My fondest memory of Rameses Revenge was during its first few years during Fright Nights (as I recall the event being called then, before the family transition).
It was so popular, the line reached 2-3 hours, which filled the elevated queue line, and went in to the long extension in the large planter that was eventually replaced by the truckers game.
There was music, smoke and a laser light show. It looked AWESOME.
Queens 'A Kind of Magic' always reminds me of Rameses as this was one of the prominent songs they would play.
I never really understood why Chessington gave the ride a 'Stargate' makeover, when the original Egyptian theming looked great. The two cobras either side of the structure looked so imposing.
The demolition of the entrance, along with cutting off the elevated queue line really did destroy how immersive the area was, something which the designer John Wardley did so well. Then again the majority of the park's original theming is also suffering the same fate.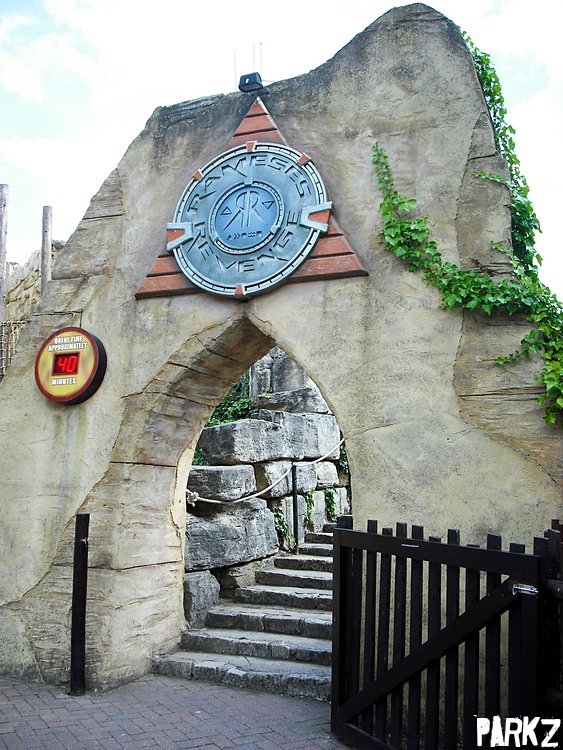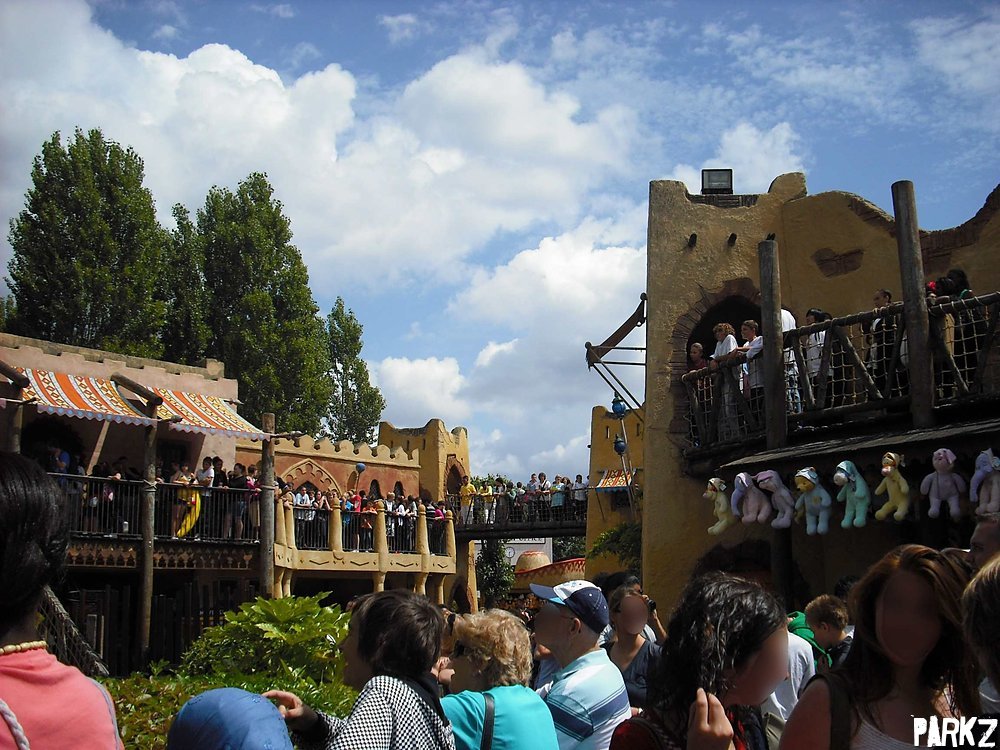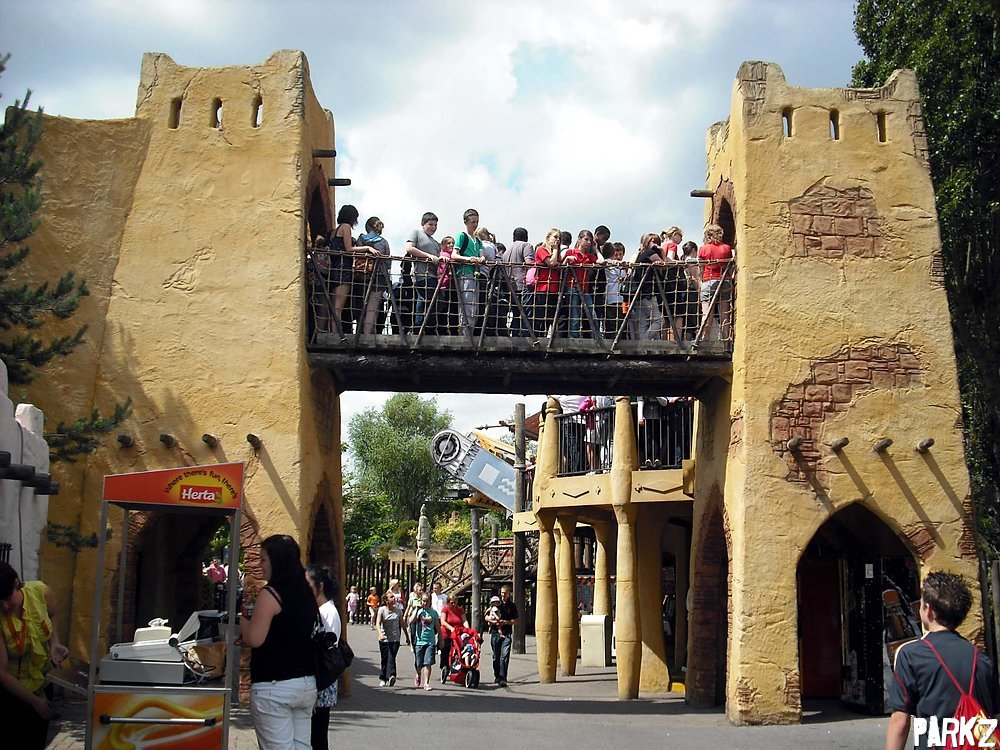 You only have to look at the below video to appreciate how magnificent the park looked in the early Tussauds era.
RIP Rameses - the last true thrill ride at Chessington.
Photo credits:
Parkz